News
Star2Star Named Internet Telephony "Product of the Year"
Posted: 07.09.2014
Star2Star Communications, makers of "The World's Most Reliable Internet Communications Solution", today announced that Internet Telephony Magazine has named the company's flagship Business Internet Communication System as "Product of the Year." The award follows a year of intensive development that brought new features and functionality to the Star2Star solution. This is the sixth consecutive win for Star2Star.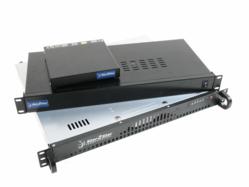 "This award caps off a year of significant accomplishments for Star2Star", said Norman Worthington, CEO of Star2Star. "This has been a ground-breaking year for Star2Star in terms of technology, innovation, and market share. ", he continued.

Star2Star's Purpose Driven Communications initiative combines voice, messaging, fax, real-time chat, video, presence management and other next generation communications and collaboration features into an extensible framework designed to span company locations and integrate with existing business applications.

The Internet Telephony award is the latest in a string of awards and accolades for Star2Star. Last month, Star2Star was named a winner of the prestigious Deloitte Fast 500 award. In August, the company was named to the Inc. 500 list of America's Fastest Growing Private Companies for the second year in a row. Star2Star was also named as one of Forbes Magazine's Most Promising Companies.

About Star2Star Communications:

Founded in 2006 in Sarasota, Florida, Star2Star Communications develops and delivers Integrated Communication and Collaboration solutions that connect and enable Productive Business People. Star2Star's award-winning, patent-pending technology overcomes the reliability and quality limitations of other Internet communications technologies.

Star2Star achieved 100% network uptime in 2011. The readers of Channel Partners Magazine also voted the company as one of the Top 50 Channel Programs for the third straight year.

Star2Star products are sold through a diversified international network of distributors, master agents, and certified installing dealers. Available across North America, Star2Star Internet communication systems are installed in tens of thousands of businesses and in many large national retail and restaurant chains.

About the Internet Telephony Product of the Year award:

Recipients of the 15th Annual Product of the Year Awards represent the year's most innovative new products. The editors of INTERNET TELEPHONY selected the companies that have demonstrated the vision, leadership, and thoroughness associated with the Product of the Year Award.