News
Star2Star Named as a Deloitte Fast 500 Company
Posted: 07.09.2014
Star2Star Communications, makers of "The World's Most Complete Cloud-Based Unified Communications Solution," today announced that the company was named to the Deloitte Technology Fast 500 list for the second year in a row.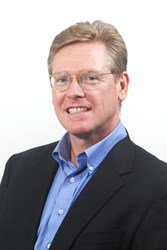 The Deloitte Technology Fast 500 recognizes the five hundred fastest growing companies in technology, media, telecommunications, life sciences and clean technology. Star2Star ranked number 129, with a growth rate of 1123 percent during the period from 2008 to 2012.

"This award puts the finishing touches on another outstanding year," said Norman Worthington, CEO of Star2Star. "Thanks to our superior product, outstanding staff, and excellent distribution, we continue to pull ahead of the other Unified Communications providers," he continued.

"The 2013 Deloitte Technology Fast 500 companies are exemplary cases of those spurring growth in a tough market through innovation," said Eric Openshaw, vice chairman, Deloitte LLP and U.S. technology, media and telecommunications leader. "This year's list is a who's who of companies behind the most exciting and innovative products and services in the technology space. We congratulate the Fast 500 companies and look forward to what they do next."

About Star2Star:

Founded in 2006 in Sarasota, Florida, Star2Star Communications delivers the World's Most Complete Cloud-Based Unified Communication Solution™. Star2Star unifies customers' voice, video, fax, instant messaging and presence management into a single, easy-to-use system. Star2Star's award-winning, patent-pending Constellation™ technology overcomes the reliability and quality limitations of other Internet communications technologies.

In the past three years, Star2Star was named to the Inc. 500|5000 (three times), the Forbes Most Promising Companies list, and the Deloitte Technology Fast 500 twice. Star2Star also recently received Inc. Magazine's Hire Power Award, which honors the top private business job creators in the country.

Star2Star Communications solutions are sold through a diversified network of partners that include distributors, master agents, managed service providers and certified installing dealers. Available across North America, Star2Star Communications is installed in hundreds of thousands of businesses. These include many large national retail and restaurant chains that depend on Star2Star to unify and simplify their multi-location communications footprints.

About The Technology Fast 500:

Technology Fast 500, conducted by Deloitte LLP, provides a ranking of the fastest growing technology, media, telecommunications, life sciences and clean technology companies - both public and private - in North America. Technology Fast 500 award winners are selected based on percentage fiscal year revenue growth from 2008 to 2012.

In order to be eligible for Technology Fast 500 recognition, companies must own proprietary intellectual property or technology that is sold to customers in products that contribute to a majority of the company's operating revenues. Companies must have base-year operating revenues of at least $50,000 USD or CD, and current-year operating revenues of at least $5 million USD or CD. Additionally, companies must be in business for a minimum of five years, and be headquartered within North America.